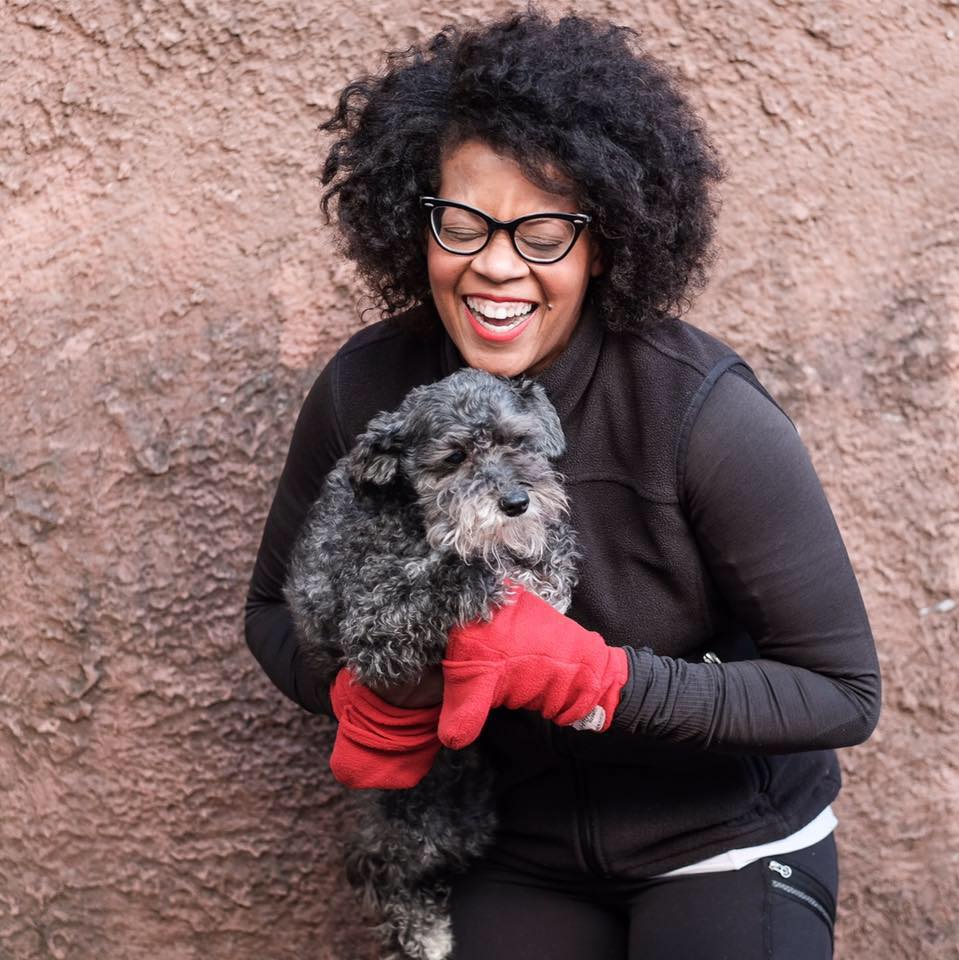 Susan is amazing. True, I have a lot of amazing women here at Fivex3 Training, but Susan is really amazing. Not only does she own a hair salon with a co-owner, a business that they have owned for 22 years, but she most recently started another business, WhitePaws RunMitts, for runners, walkers and everyone in between. I have been wanting to do a profile on her for awhile and when I asked her to answer a few questions about herself for a client profile, I got a pretty skimpy response. 😉 So, I asked again. And I got another pretty skimpy response. Oh well. That's Susan. Can you say humble?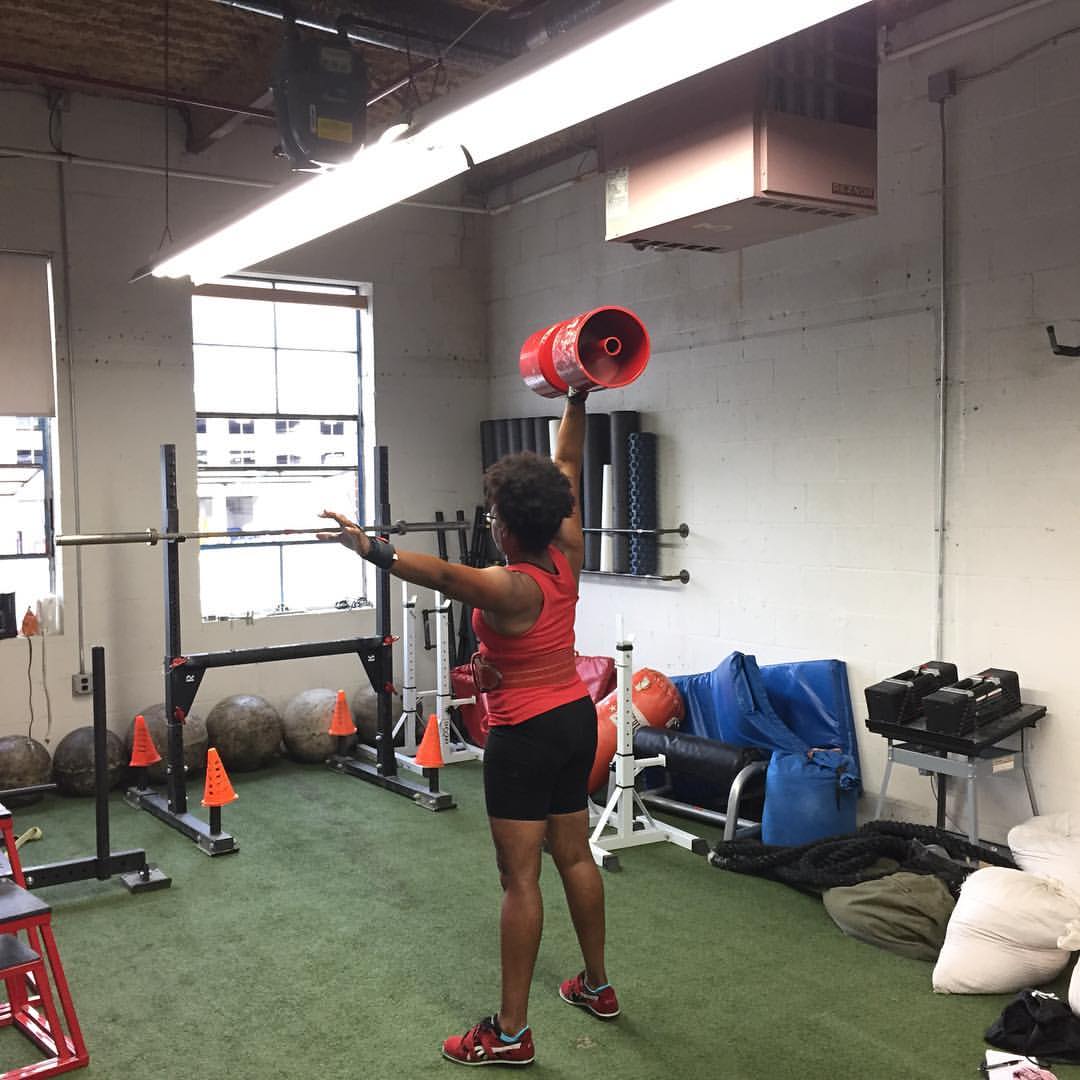 Meet Susan. Hairdresser. Salon owner. Runner. Entrepreneur. Strongwoman competitor. Wife. Daughter. Sister. Aunt. All around badass. Susan is 54 years young. She started training at Fivex3 Training in the fall of 2012.  And we haven't been able to shake her yet. 😉 She just keeps showing up each week, getting stronger, becoming more and more amazing each week. Here is her story.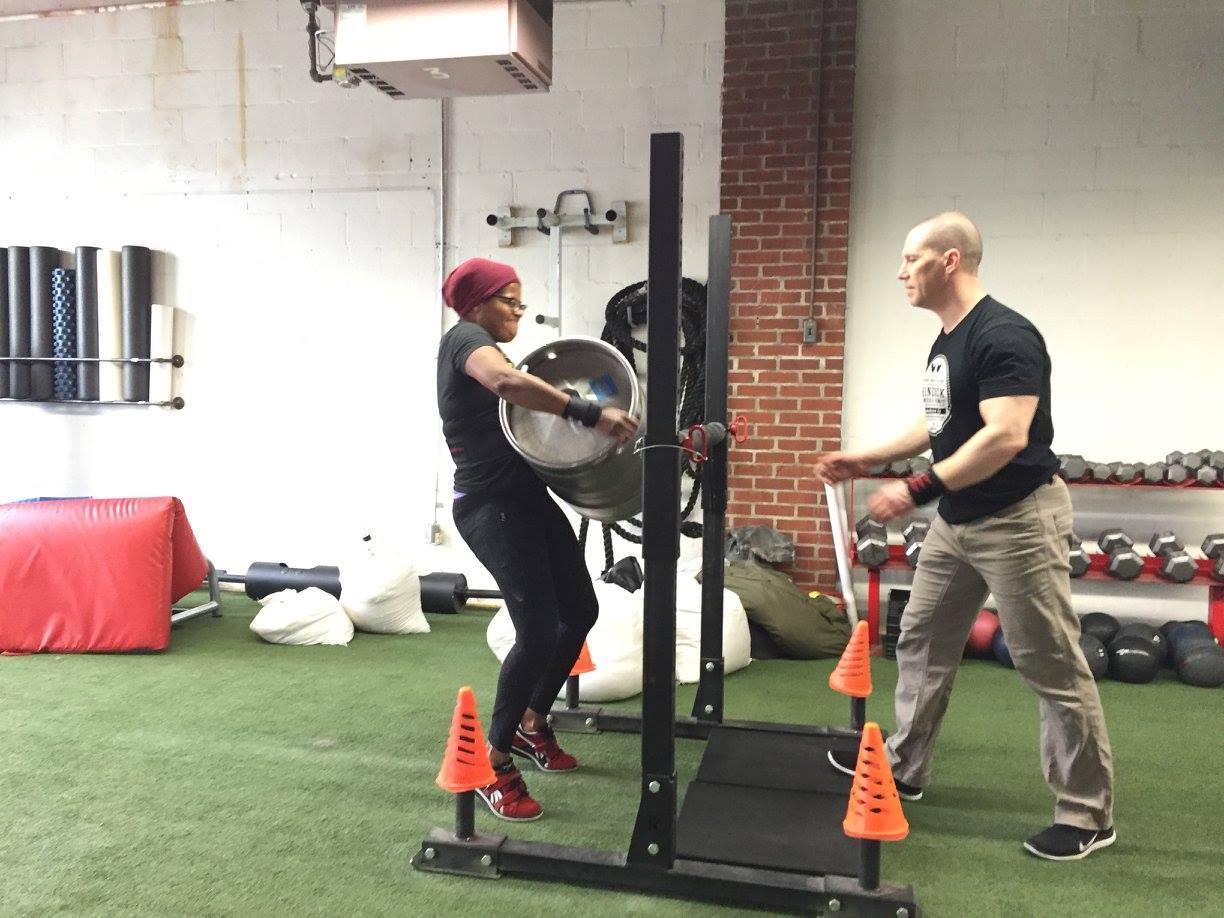 I've always been in active, in dance and theater, hiking, in line skating, biking and running. I started running in my 20's for exercise and ran about 3 times a week.  I've always liked strength training, but finding an environment that catered to what I was looking for was really difficult. Most box gyms don't offer any kind of instruction, unless you pay extra for personal training and then finding the right trainer can be also challenging. I tried boot camps and at home videos, but everything changed about 5 years ago when a friend of mine who had been training at a new gym in Baltimore gave me a gift certificate. The gift certificate was to Fivex3 Training. When I started, the Starting Strength program were held on days and times that I couldn't make, so I started with the Basic Training, a boot camp class and fell in love. It was then that I realized I had  found my "Forever Gym." (If you have a pet, you'll get the reference.) 😉 About four months after starting at Fivex3, Emily, the owner of Fivex3, ran a free workshop on barbell training for women. Following the workshop, she opened a Women's Only Starting Strength Class on Monday night's. I think I was the first one to sign up. Finally, I had found a program that worked for me. Why did it work? Because it was all about my progression.  I could start where I was and progress as needed without having to worry about competing with anyone else. As one of the older members at the time, I didn't want to feel like I had to compete with people half my age (though it does feel good when my numbers are higher.) Now, I am no longer the oldest member at my gym. There are members in their 60's and 70's who train here and are getting stronger every day. And even though I may be 54, people sure don't think I am that old. Strength training has made me younger. 😉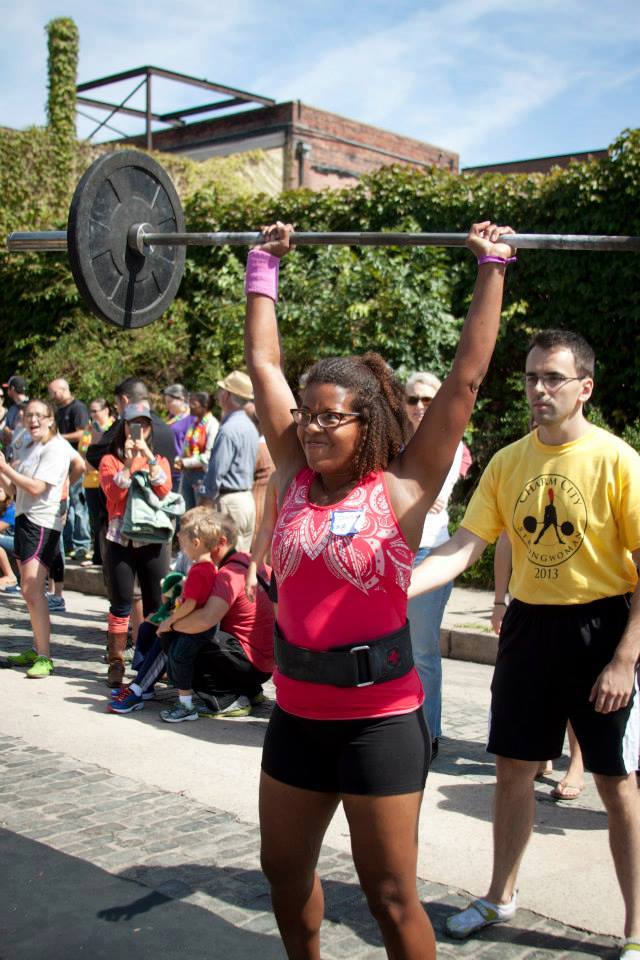 In September of 2013, about a year after I joined, I decided to compete in my first Strongwoman Contest. Each year, Emily hosts the Charm City Strongwoman contest to benefit the Susan Cohan Colon Cancer Foundation. Following that contest, I was hooked. There's just something about pulling a truck or lifting a heavy barbell over your head that makes you feel like a real bad ass! It gives you a kind of confidence that I can't even begin to describe.  To date, I have competed in 8 competitions. In my last contest in 2016, I qualified for US Strongman Nationals in the Lightweight Masters division.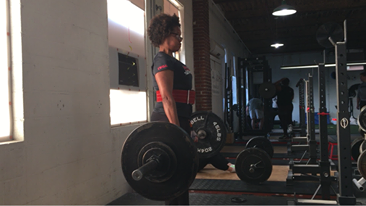 Because I own two small businesses, I need consistency and order in my life and in my gym life. Because I train, not just exercise, each day, I know exactly where I'm supposed to be, at what time and what day. It keeps out some of the chaos. I train 4 times a week, two days of strength training and two days of Basic Training (my conditioning and GP work). I sometimes add a day to focus on Strongman training. I still run about 2 to 3 times a week and the strength training has definitely helped with building muscle in my legs which helps with injury prevention.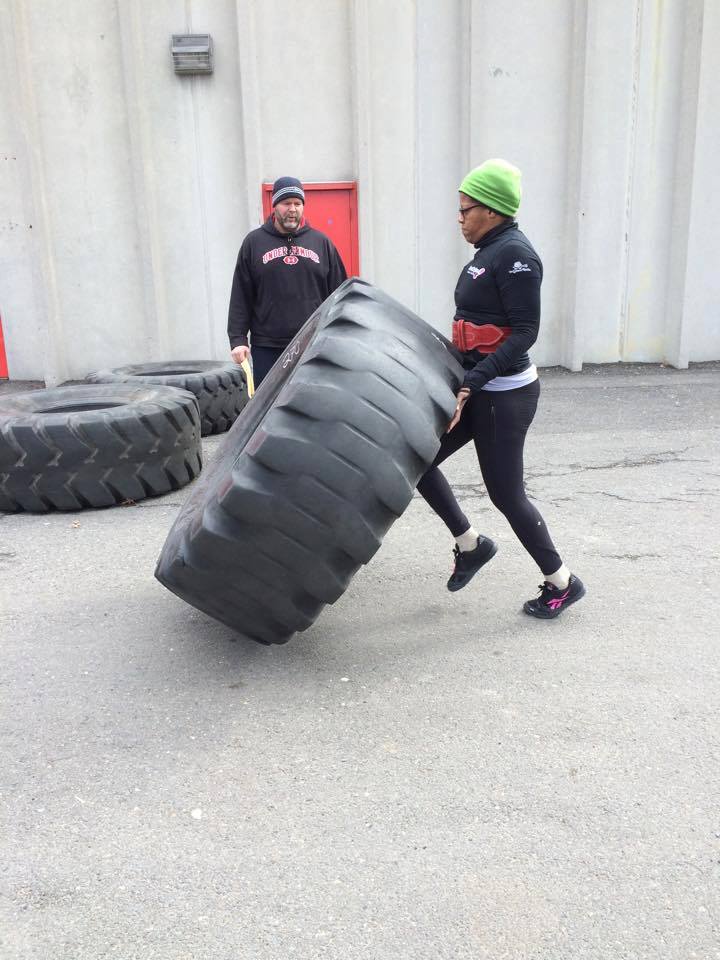 One of my businesses is my hair salon, Clark- Morley Salon. My business partner and I have been in business for 22 years. My second and newest business is my running mitten company called  WhitePaws RunMitts, that I started a year ago.  Because Emily and Diego understand the stress I'm under daily, the coaching I get at Fivex3 helps me definitely de-stress. I also look forward to seeing other members at the gym. We encourage each other to always strive for our personal best.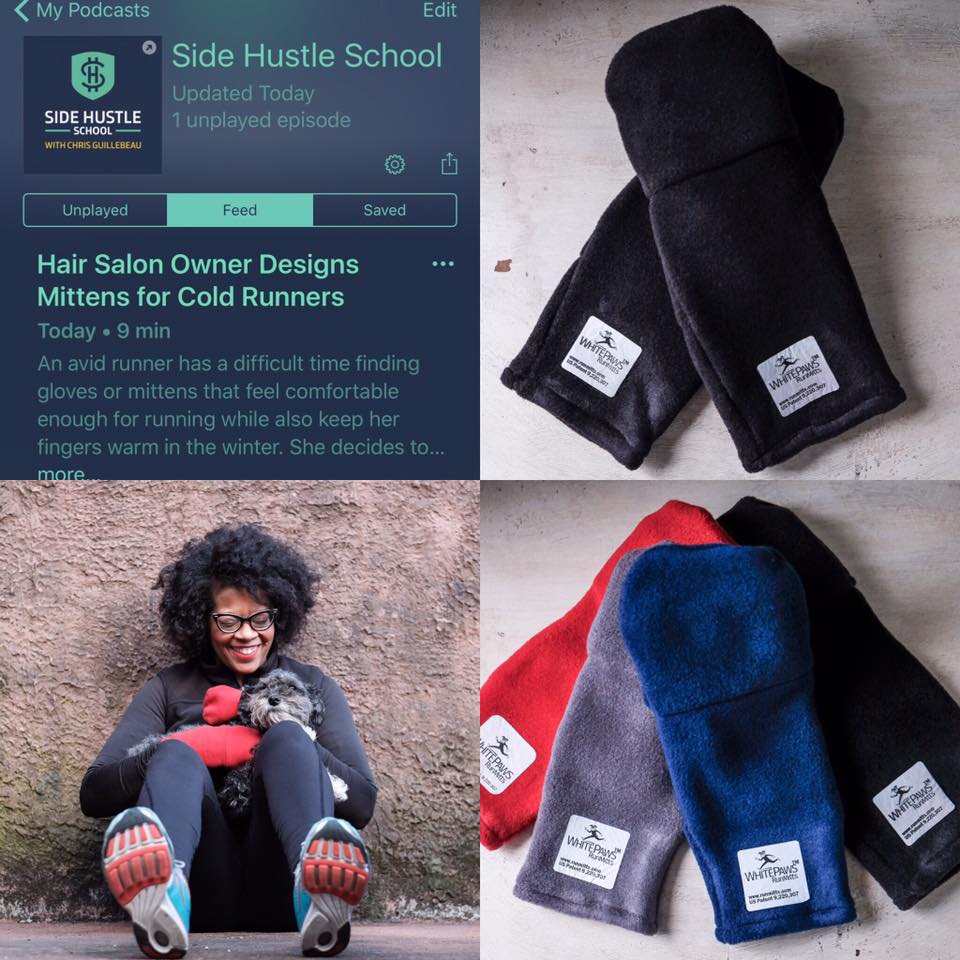 I just hope I can inspire others my age to start strength training to get healthy and stay healthy. Maybe you don't want to pull a U-Haul,  but getting yourself or someone else off the floor would be nice, right!!?? 😉