REGISTRATION IS NOW CLOSED FOR THE 5TH ANNUAL CHARM CITY STRONGWOMAN CONTEST!!!
HELLO LADIES!!!!! This contest is a Memorial Contest for my sister Charlotte Bohn who died last February after 3 1/2 years of living with colon cancer. She was my inspiration and my other half. She was also as strong as she was beautiful. This contest is for her and for ALL strong women.
The contest will take place on Sunday, September 11, 2016 from 9am – 5pm. There are six divisions this year: Lightweight Novice, Middleweight Novice and Heavyweight Novice, Lightweight Open, Middleweight Open and Heavyweight Open.
Lightweight Novice: 140 and under
Middleweight Novice:140.1-185
Heavyweight Novice: 185.1 and over
Lightweight Open: 140 and under
Middleweight Open: 140.1 – 185
Heavyweight Open: 185.1 and over
(n.b. The meet directors reserve the right to move you from class to class based on their discretion the day of the event. Divisions will be combined if there are not more than 5 in a division.)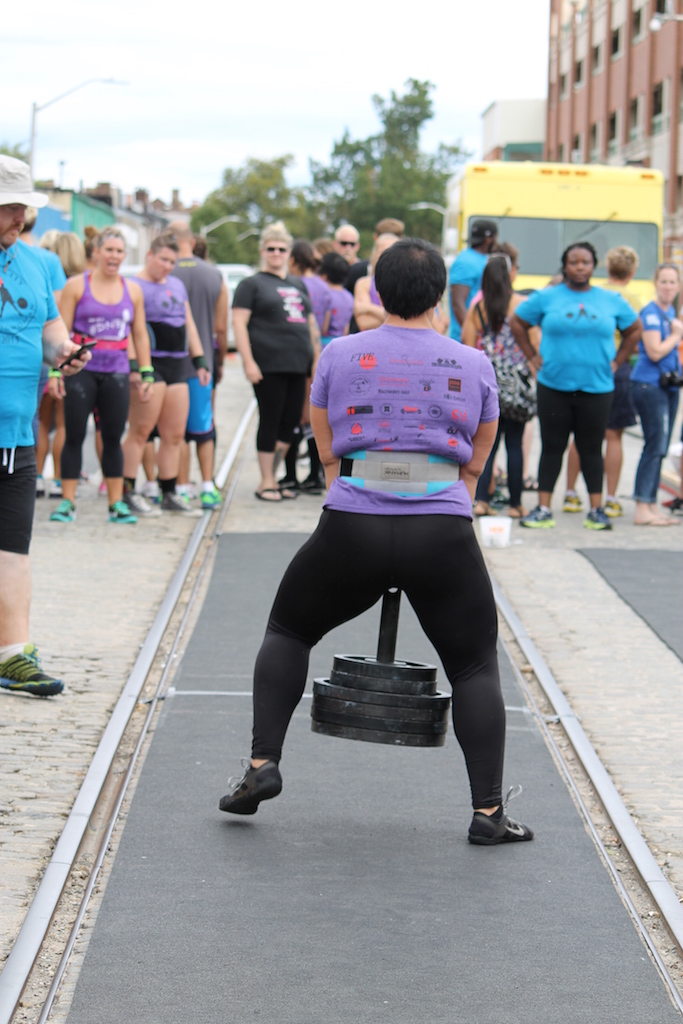 2016 EVENTS
(Important Note: The weights below are guidelines and are subject to change.)
1) Tire Toss
 Each competitor will stand behind the line and throw a tire for max distance. Two attempts will be made.
2) Circus Dumbbell Clean and Press
Each contestant has 60 seconds to clean and press the dumbbell for as many reps as possible.
LWN: 50lbs  (Fat grip DB)    MWN: Circus DB – 55lbs    HWN: Circus DB – 60lbs       LWO: Circus DB – 55lbs
MWO: Circus DB – 60lbs
HWO: Circus DB – 70lbs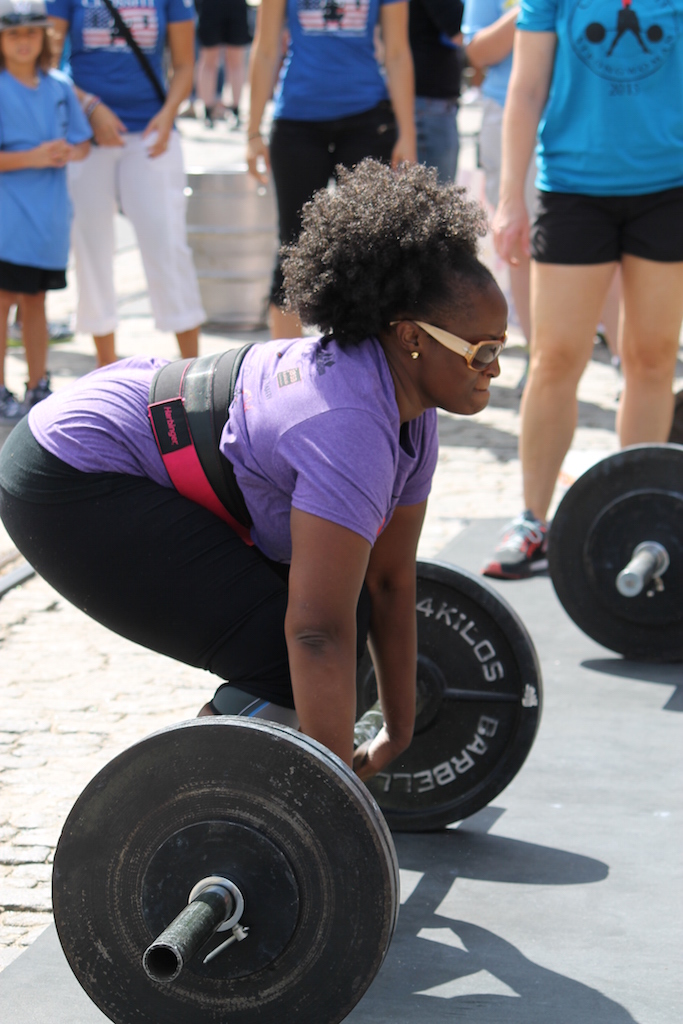 3) Axle Deadlift for max weight
Each contestant has three attempts to deadlift as much weight as possible with the axle. Jumps will be in 20 lb increments.
LWN:  Starts at 185lbs  MWN:  Starts at 200lbs     HWN:  Starts at 225lbs
LWO:  Starts at 200lbs    MWO: Starts at 225lbs  HWO: Starts at 250lbs
4) Hercules Hold
The hercules hold requires the strongman to hold up two giant pillars of weight for as long as possible. Each contestant will stand in the middle of the apparatus, take hold of a handle in each arm before the pillars are released – pulling the strongman in opposite directions. The contestant who can hold onto the pillars the longest is declared the winner.
LWN:  MW/HWN: LWO:  MW/HWO: Weights TBD
5) Relay Medley: Farmers carry- Keg carry – Sandbag over a 50 foot course – 75 second time limit
Farmers handles/Keg/Sandbag
**Farmers carry is total weight (220# is 110# per hand)**
LWN: 220lbs/100lbs/90lbs
MWN: 250lbs/125lbs/100lbs
HWN: 280lbs/150lbs/125lbs
LWO: 250lbs/100lbs/100lbs
MWO: 280/125lbs/125lbs
HWO: 310lbs/150lbs/150lbs
Registration Information
ENTRY FEE: The entry fee is $50 via check/mail.  You can also pay directly below using Pay Pal. If you are mailing in your check, please include your registration form.  If you pay via Pay Pal, you must mail in your registration form OR you will not be officially registered. Please mail all forms and payment to:
Emily Socolinsky
609 South Kenwood Avenue
Baltimore, MD 21224
All profit will benefit the Susan Cohan Colon Cancer Foundation for prevention and research. This registration fee is non-refundable.
REGISTRATION FORM: Please download the registration form by clicking here:
WEIGH-IN'S: Weigh-in's will be held on Saturday, September 10 from 10am- 2pm and on Sunday, September 11 from 8-9:00am.
DEADLINE: Applications will be accepted up until August 31, 2016. In order to receive a t-shirt, all applications must be in by August 11, 2016.
FIRST GIVING PAGES FOR RAISING MO' MONEY
Contestants have the option to create a First Giving Page to help raise money for the organization. All profit will help benefit the Susan Cohan Colon Cancer Foundation. More information to come in regards to First Giving. We will also be running the "Match Jack" Fundraiser for this contest. Jack is my nephew, Charlotte's son. About three months ago, he donated $57.50 to Susie's Cause, all the money he had saved in his charity jar. We are hoping everyone will be able to "Match Jack" during our fundraiser. 😉 For more information about the "Match Jack" campaign, here is the link to more information about the campaign: "Match Jack" and the First Giving page.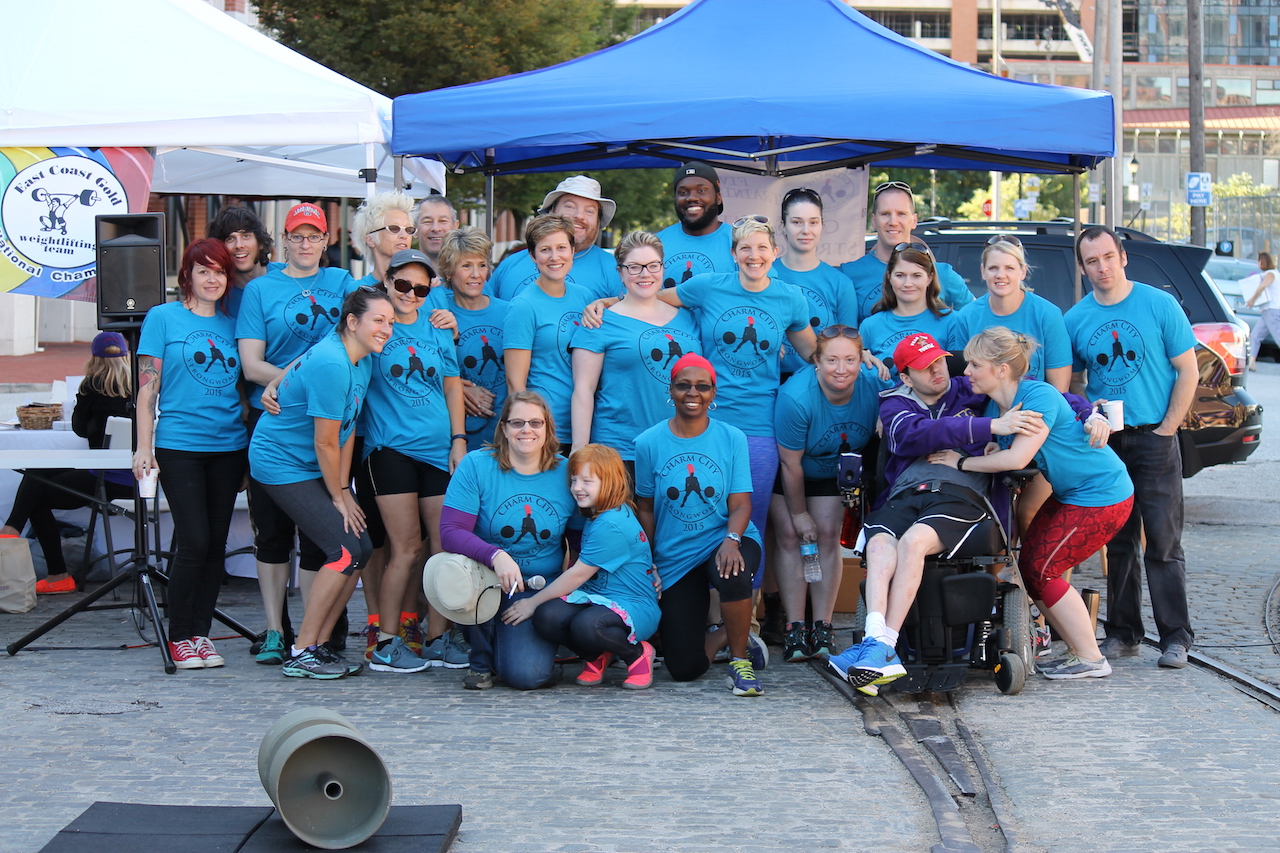 REGISTRATION IS NOW CLOSED!!!