We are pleased to announce a special class in May! We are very excited that Shauna Harrison, of Equinox Fitness, as well as Be Yoga, Xplore Yoga and the The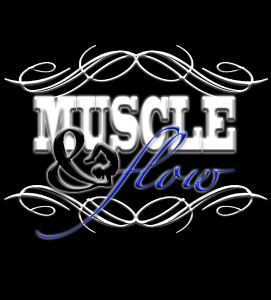 Yoga Studio, in the San Francisco Bay area, is back! Shauna is a former Baltimore resident, as well as a dynamic and creative fitness professional. For years, her Hip-Hop CycleTM classes were known as one of the most challenging hours of exercise to be found in the area.
Shauna was originally introduced to yoga as a way of combatting stress and anxiety as an undergraduate student, and she continued to utilize her time on the mat as a way of keeping her sane throughout almost 8 years of graduate school. Two masters and a PhD later, yoga had secured a permanent place in her life right along with fitness and sports and Shauna finally had time to dedicate to a teacher-training program. In March 2011, Shauna completed her 200-hour training at the renowned White Lotus Foundation, studying under the amazing Ganga White and Tracey Rich. A few months later she also completed the Level 1 Unnata Aerial Yoga Training with Pik Chu Wong. Shauna uses her varied background to fuse styles, philosophies and principles into strong, athletic, and fluid classes set to bold (usually hip hop and R&B) beats.
DATE:             Monday, May 21, 2012
TIME:              7:15-8:45pm
LOCATION:   Fivex3 Training
1400 Aliceanna Street
Baltimore, MD 21231
410-205-9254   www.fivex3.com
CONTACT:     Emily Socolinsky emily@fivex3.com 410-205-9254
Space is limited. Do not delay!  Call to register and reserve your space: 410-205-9254