This Good Eats post is a guest post courtesy of one of my clients, Shannon. She is a baking fiend and knows how to make a mean gluten-free cake. 😉
"The only way cheese is dessert is when it's followed by the word cake."
Michele Gorman, Single in the City
Finally!  Here it is.  I've got so many recipes I enjoy but this has quickly become a favorite.
This cake is courtesy of Elana's Pantry, a gluten, dairy, egg, grain-free website I follow.  What I love about this cake  is that there are only 6 ingredients and only requires 1 pot, a food processor and a pie plate to clean up!  Although it's considered a cake, it's very dense and extremely moist, almost like a bread pudding.
Did I say bread!? Shame on me! 😉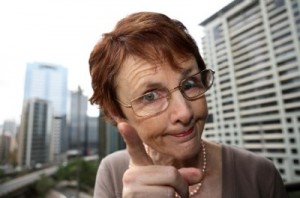 Anyway, it's great at any time of day, but when has cake ever been "time-sensitive"?  NO, really, it would be great served at a brunch decorated with some mint leaves, sprinkled with a touch of powdered sugar or even after a nice meal topped with some ginger-spiced whipped cream.  Yum.
It has a low-glycemic value but is high in protein and Vitamin C and it freezes extremely well.  The original recipe does not mention this but I think it's important to mention that it keeps best refrigerated.  AND if you're new to gluten-free flour baking, they don't keep as long as wheat flours.  But when should cake ever last a long time? It's meant to be eaten and enjoyed. 😉
Here is the recipe. If you want to learn more about Elana, check out her website here.
Orange Cake
Wash the oranges and boil them whole (peel and all) for 1 ½ hours, or until soft (you should be able to cut them with a knife without forcing it through)
Place whole oranges (peel and all) in a food processor and blend until smooth
Process in eggs, agave, almond flour, salt and baking soda until well blended
Pour batter into a greased pie plate
Bake at 375° for 35-40 minutes, until a toothpick stuck in the center comes out clean
Cool in the pan for 2 hours
Serve