Kettlebell Sessions 2021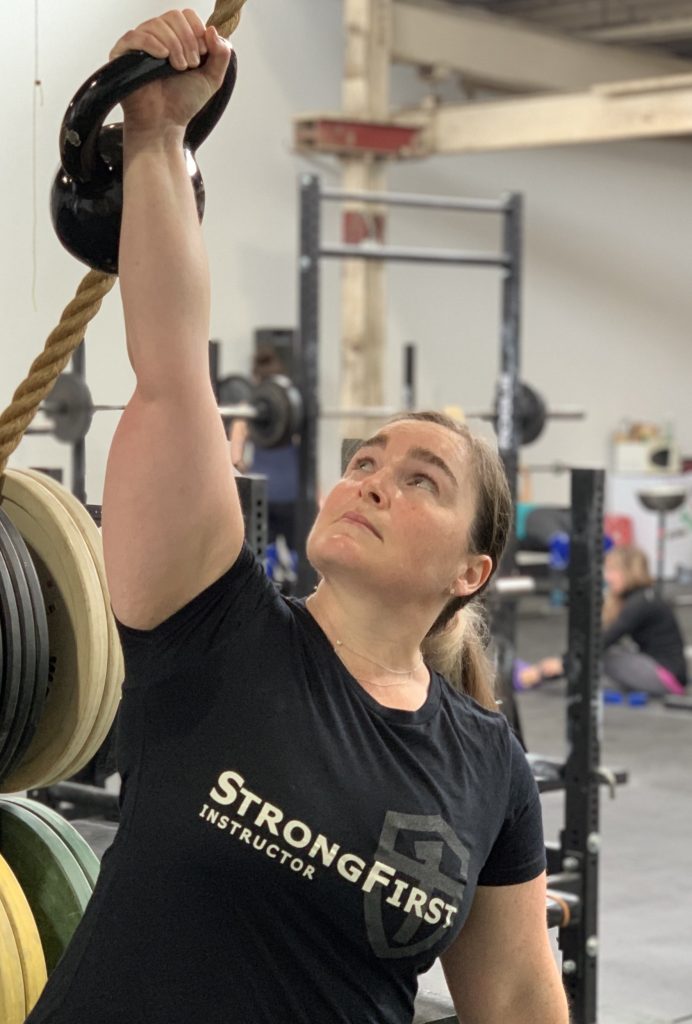 Led by StrongFirst Level 2 instructor Gretchen Mester, this is a course designed for beginners: no prior experience required. Each session will challenge your core, back, shoulders, legs, providing you with a full body workout. You will learn the basics of the deadlift, swing (two and one-handed), Turkish getup, squat, clean, press, and more. You will build strength, endurance, and conditioning while honing your skills with the kettlebell. The hour long class will involve mobility/flexibility drills, skill drills, kettelbell complexes/chains, and finishers to help you torch calories!
Sessions run every Saturday morning from 9:30am – 10:30am beginning May 15, 2021.
May 15, 22 and June 5, 12, 19 and 26. There is NO class May 29.
$60 for Fivex3 Members and $90 for Non-Members.
Pay Pal link is below.