Feel Stronger. Look Stronger. Be Stronger.
---
Today is the best day
to get started!
Start feeling better right now.

---
---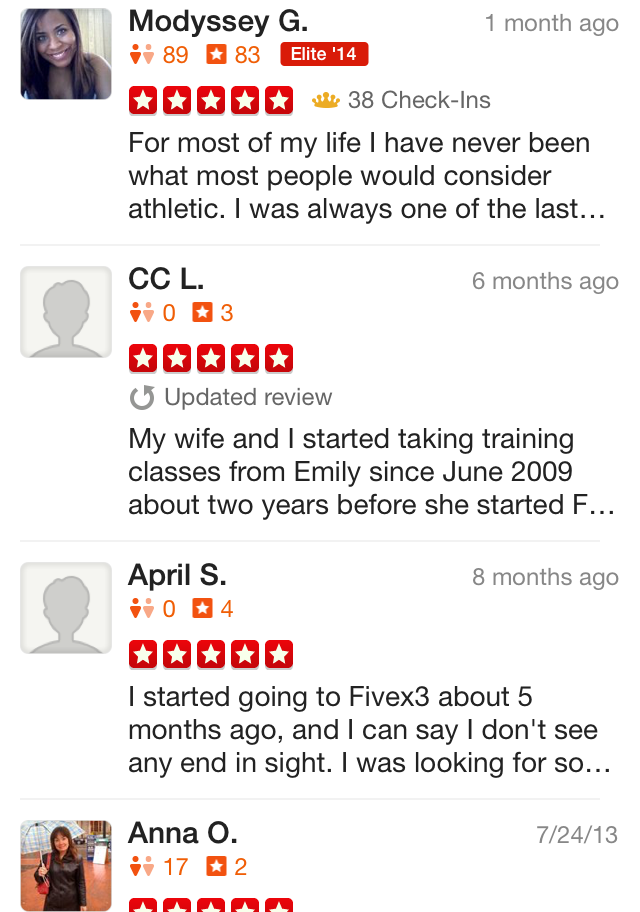 ---
FiveX3 Training is a strength training facility in Baltimore for those who want more out of their training. We are also a Starting Strength Affiliate Gym. Our approach to strength training is simple and effective and our no-nonsense environment and personalized attention create an atmosphere where hard work and progress happen everyday. Using tried and true methods of barbell training, our clients receive individualized programming, coaching and nutritional tips to help them achieve their goals. We are conveniently located in Brewers Hill with easy access to Interstate 895 and 95 and are the only black iron gym in the Baltimore area. If you are looking for real work and real results, FiveX3 Training is the place for you.
Awesome environment
Great coaching
Constant progress
---
---
What is a Starting Strength Affiliate Gym?
---
Starting Strength Affiliate Gyms are the best places to train in the United States. Managed by Starting Strength Coaches who have been evaluated for their expertise in instruction and their understanding of the Starting Strength method, a Starting Strength Gym affiliation is your assurance of a quality training experience, whether you join as a member or are just in the area for the week. Expert coaching, the finest equipment, and a helpful attitude toward your training goals are all part of the experience at a Starting Strength Affiliate Gym. For a list of all the Starting Strength Affiliate Gyms please visit
StartingStrength.com
.
---
---